Castle Quilters was founded in 2006 with a membership of eighteen. We now have over thirty members and meet in a lovely hall in Weybourne, Farnham on the fourth Monday of each month at 7.15pm

We are a friendly group who promote patchwork and quilting whilst enjoying guest speakers, workshops, learning from each other and new techniques.
Showcase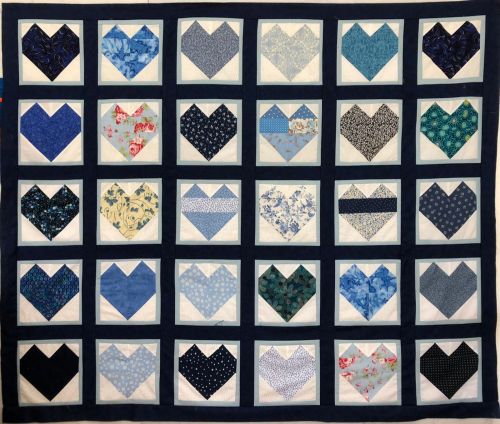 Next Meeting
Saturday 27th August 2022 Vintage Summer Tea Party. Please see the newsletter or forthcoming events for more details. Any questions please contact the committee.
Forthcoming Events
Other calendars:

uk holidays
August

2022

Venue

Time/Details

Thu 18th

Festival of Quilts NEC Birmingham

Fri 19th

Festival of Quilts NEC Birmingham

Sat 20th

Festival of Quilts NEC Birmingham

Sun 21st

Festival of Quilts NEC Birmingham

Sat 27th

Social Event - Vintage Tea Party

Weybourne Hall

2 to 4pm

Mon 29th

Summer Bank Holiday

September

2022

Venue

Time/Details

Mon 26th

Own Sewing and Bring and Buy Sale

Weybourne Hall

7.15 for 7.30pm

October

2022

Venue

Time/Details

Mon 24th

Karen Crookes of Sunflower Stitches TALK

Weybourne Hall

7.15 for 7.30pm

Sat 29th

SEW SATURDAY - Own Sewing

Weybourne Hall

10 am to 4pm

November

2022

Venue

Time/Details

Mon 28th

Christmas Project - TBA

Weybourne Hall

7.15 for 7.30pm

December

2022

Venue

Time/Details

Mon 12th

Christmas Party - PLEASE NOTE that this is not the regular 4th Monday of the month)

Weybourne Hall

7.15 for 7.30pm

Sun 25th

Christmas Day

Mon 26th

Boxing Day

Tue 27th

Bank Holiday in lieu of Christmas Day

January

2023

Venue

Time/Details

Sun 1st

New Year's Day

Mon 2nd

New Year's Day Observed

Mon 23rd

AGM

Weybourne Hall

7.15 for 7.30pm

April

2023

Venue

Time/Details

Fri 7th

Good Friday

Mon 10th

Easter Monday

May

2023

Venue

Time/Details

Mon 1st

Early May Bank Holiday

Mon 29th

Spring Bank Holiday

The above dates may change without warning